Experiencing a VETROSPACE in New York, USA
06 May 2022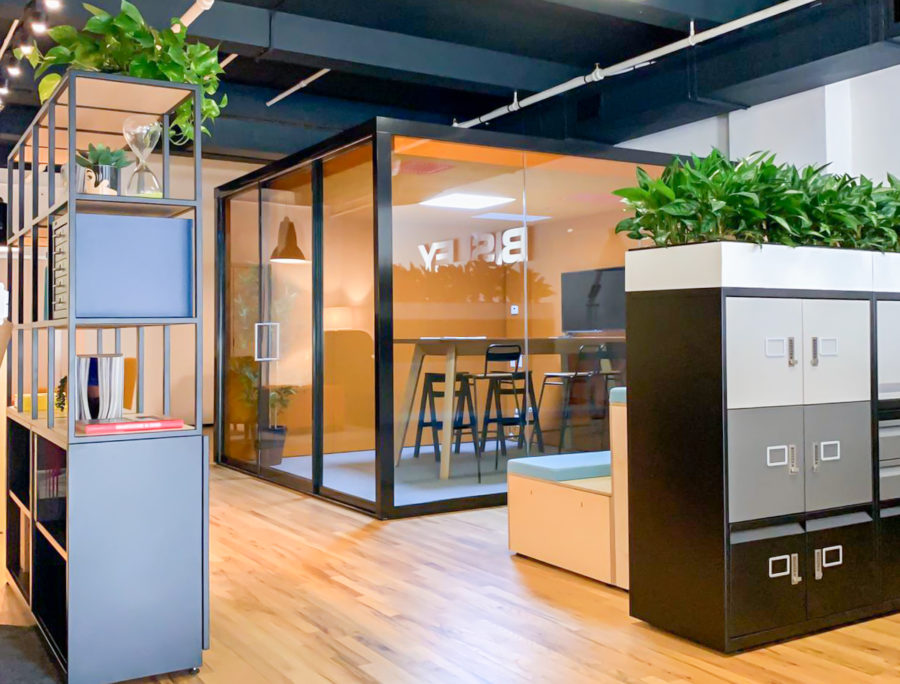 VETROSPACE pods were delivered to Bisley's Manhattan showroom towards the end of 2019.
Bisley, a VETROSPACE distribution partner, wanted to experience the functionality and performance of the pods for themselves. The whole team has been putting the pods to good use and are delighted with what they've experienced. The Groupspace XL has been used as a meeting room and perfectly fits the flexible office space layout. Although it's placed in a prominent location, it keeps even the most confidential conversations safe within. All of the pods were designed to blend in with the color scheme of the surrounding office environment and fit perfectly with existing furniture fittings already in place.
Clients that have visited Bisley's showroom have been amazed once they too have experienced the new standard of safe, private meeting spaces. "Unbelievable level of sound insulation and fresh air".