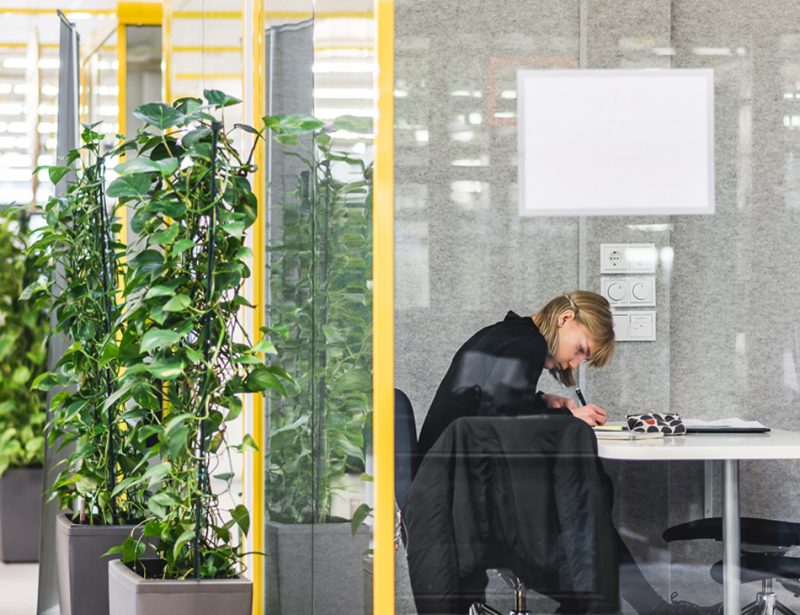 A human-centric pod
Instead of noisy, cramped, inflexible spaces with poor air quality and bad soundproofing, our pods are designed to put people first – where you can feel comfortable and creative whatever you use them for.
Save time, save money
Our freestanding spaces create additional rooms free from noise and other distractions for a fraction of the cost of traditional construction methods. They can be assembled in a matter of hours and require no special construction permits.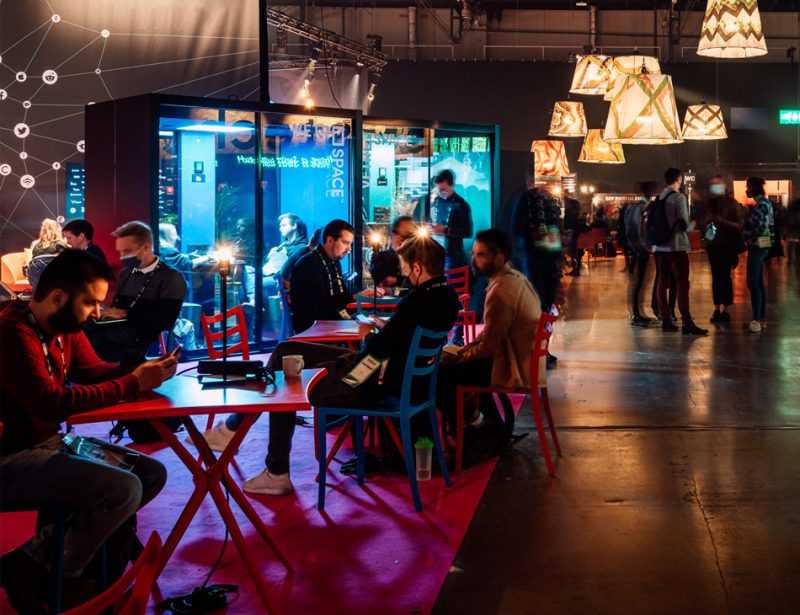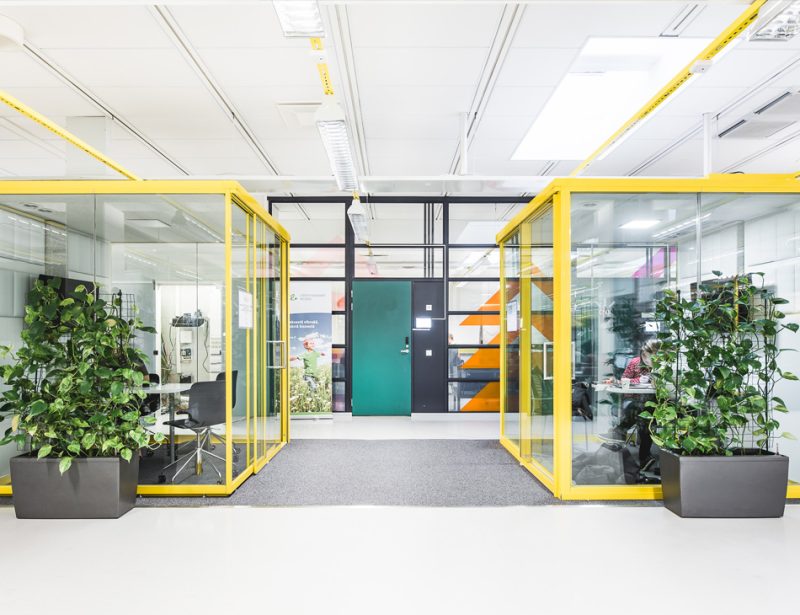 Add flexibility to your building
Unlike traditional construction methods, our freestanding spaces are easy to adapt and relocate as your needs change.
A safe haven for all
Our spaces boast excellent air quality, are accessible to all, and are compliant with all relevant safety requirements including those related to fire and earthquakes.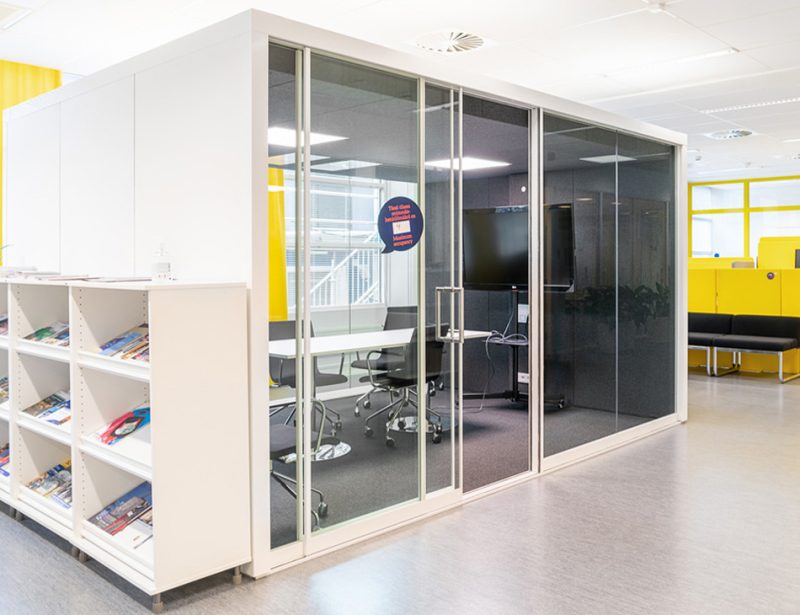 We're here to help

Creating your pod
Find, plan and design the right solution for your needs.

Planning and installation
Get the guidance you need to plan your meeting pod and benefit from quick installation.

Maintenance
Get support throughout your pod's lifecycle, from design to maintenance.

Do you use Archiproducts when planning? Get to know our products in the largest network for architecture and design.
Do you need help with placing a VETROSPACE to your space?
Do you need help with placing a pod in your open office?
Background noise, position, and general performance are the key aspects to consider when planning on getting a pod for an open office.
A freestanding booth for


every space

Our versatile, hygienic and soundproof meeting pods are perfect for offices and public spaces, industrial environments, customer-service points and healthcare facilities. They can also be used as a broadcasting or streaming studio.