Improving indoor air quality in a municipality office
06 June 2022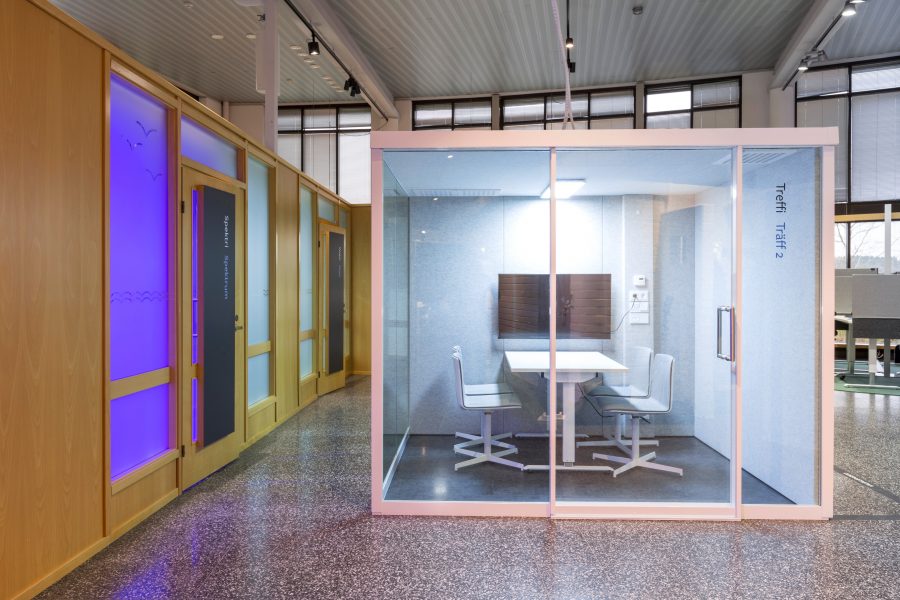 The Municipality of Sipoo wanted to renew its facilities to improve work efficiency and to add comfort. Modular spaces for various functions were the guide lines for the process – to make the most out of existing facilities and to respect the history and nature of the old office building. The quality of indoor air was also one of the most important factors of the renewal process. VETROSPACE delivered both – the modular and highly functional spaces with solutions for clean and fresh air. One larger meeting space of 30 square meters, three medium sized of 12 – 15 square meters each, and several smaller phone booths were provided to the customer.
"This was a Clean Air -delivery, which guarantees top quality indoor air in all working perimeters." says Jouko Urpolahti, CEO of VetroSpace. In the Clean Air -space, there are special antibacterial lights that destroy harmful bacteria while the air ventilation filters 95% of impurities in air. "We are pioneers in clean air -solutions and our Clean-Space Air – solution is patent pending at the moment and we've already had similar orders from France, Belgium and Austria.
Employees of Sipoo tested the VETROSPACE products in advance and made sure that they are exactly what they needed. The staff gave top grades for the products and although some opinions about decisions of the renewal might divide some of the staff – it seems like better indoor air has made everyone happy and content. "The change in all-round activity, work atmosphere and amount of spontaneous meetings are visible and definitely a positive upgrade to previous facilities" says Lari Sirén, urban sector development manager of Sipoo.