Creating a productive office in France
06 June 2022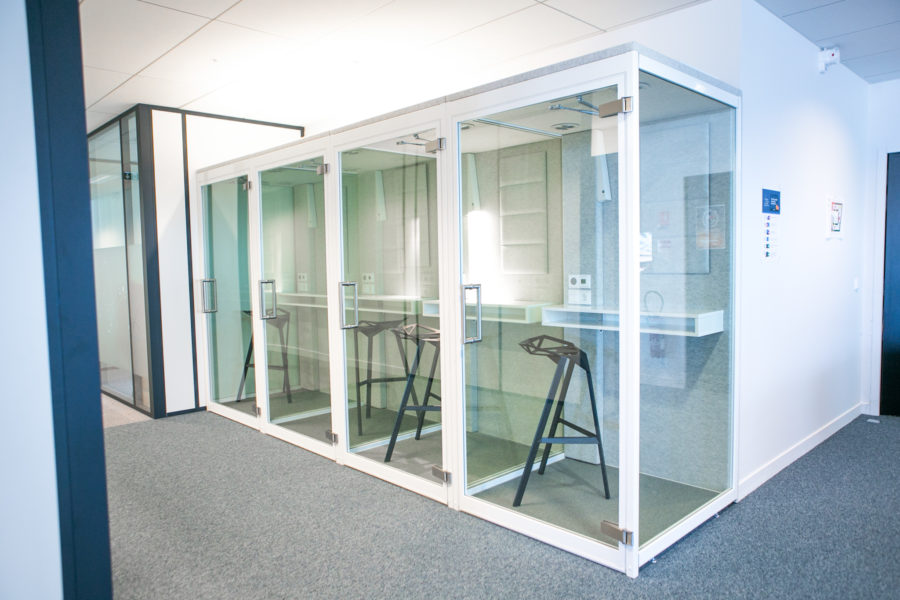 Vetrospace was entrusted by Askia to provide solutions for their restructuring project at their Paris HQ, Cœur d'Orly, France.
The purpose of the project was to gather all staff to one location in order to improve the coordination and efficiency of work and interaction between support and management teams.
Charles Richer from Grand Orly Seine Bièvre explains why he chose Vetrospace, 'We chose Vetrospace due to the high quality of their range of products that were offered at a very competitive price. The quality of the materials used to build the Vetrospace units are the best in that market segment which is essential for us in terms of acoustic insulation. Moreover, the professionalism of all the Vetrospace personnel made us feel understood and safe.'
After several weeks the team at Askia are very happy with their new working spaces. They feel that for their team, their selection of GroupSpace M units are the best as they allow for small workshops and spontaneous meetings.
'The Vetrospace team has been very professional, and the delivery and installation were very easy and smooth and executed on time,' says Charles.
Our unique clean-room units are improving efficiency and well being in Paris.